Restaurants where you can enjoy foods unique to Saku — mushiri, Saku carp, and Shinshu salmon — along with local Sakes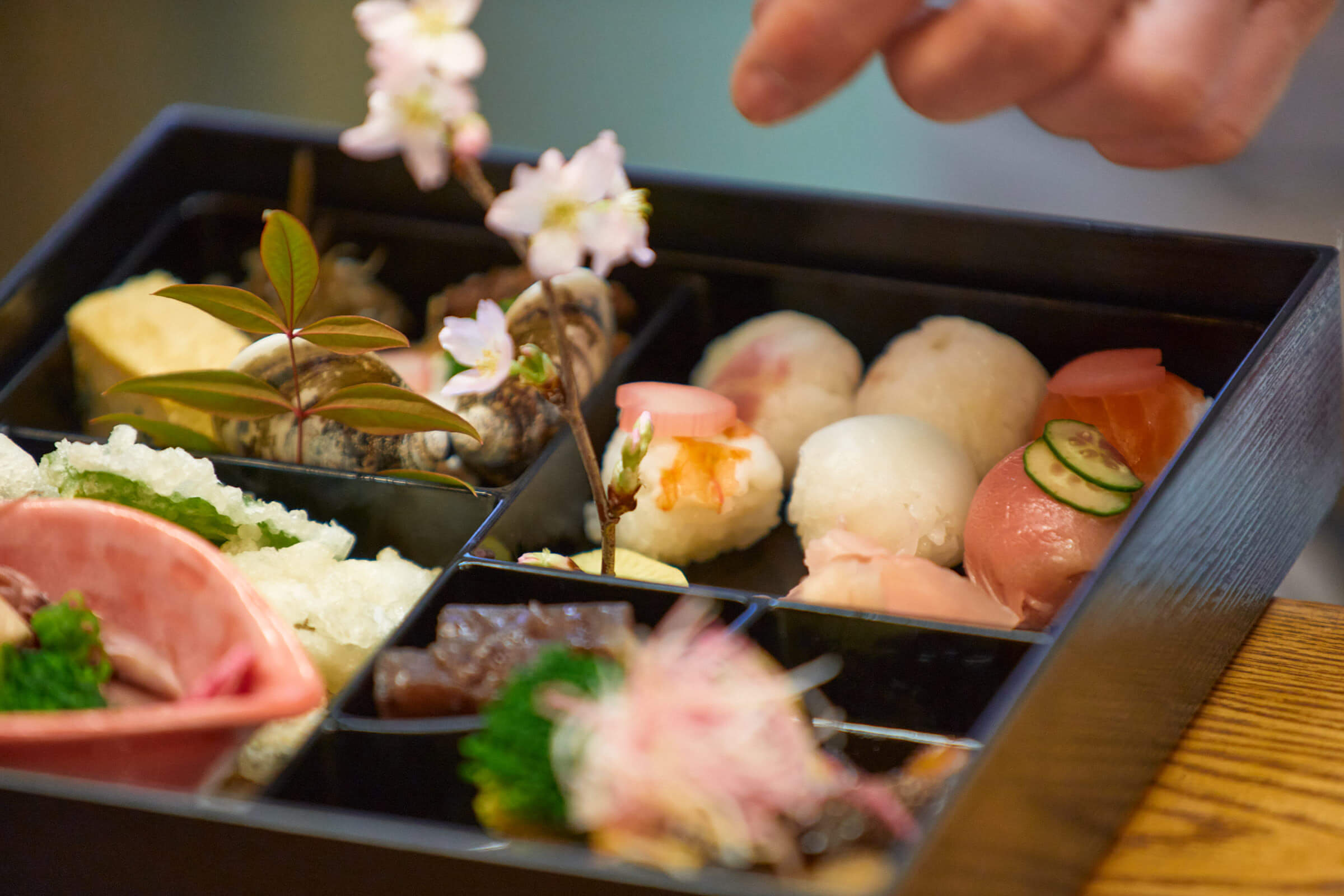 Seasonal Japanese cuisine and local Sakes
Oryouri Lemon
The skilled chef-owner, who trained at fine Japanese restaurants in places such as Ginza and Roppongi, creates colorful, exquisite dishes from local ingredients such as Shinshu salmon, prunes, and Saku carp. Enjoy these skillfully crafted delicacies of Japanese cuisine — made with ingredients that only the Saku area can offer — along with local Sakes.At a nationwide Japanese-cooking competition, the owner won the highest prize in the local-cuisine category, the Minister of Agriculture, Forestry and Fisheries Prize.
2179-5 Usuda, Saku, Nagano 384-0301
TEL:+81-267-82-2325
hours:11:00~14:00 / 18:00~21:00
closed:Sundays(Irregular close on Mondays)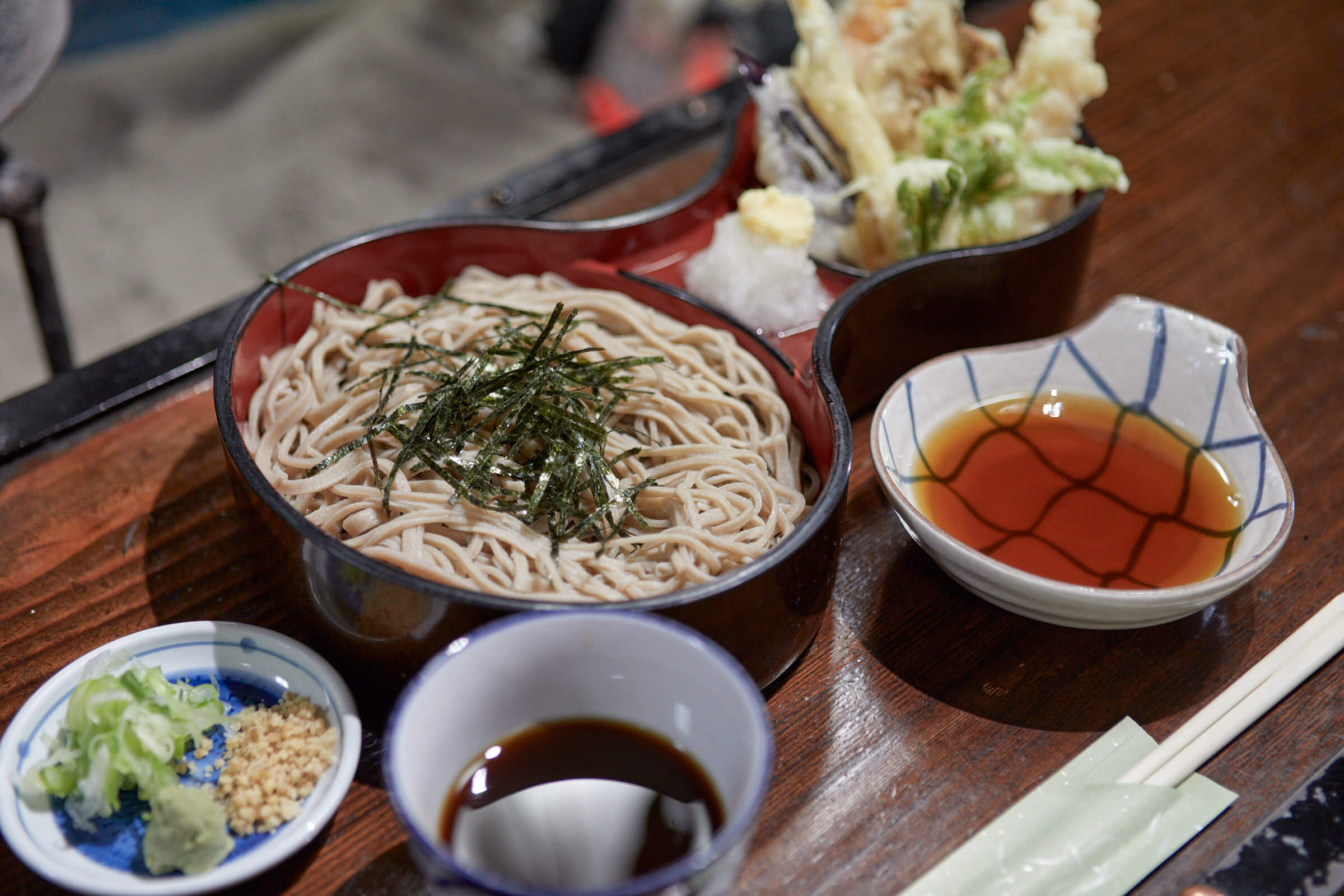 Enjoy handmade soba along with Sake
Teuchi Dokoro Tomosen
The best way to enjoy soba noodles and Sake is to drink some Sake first, along with some snacks, and then eat the soba at the end. (When you drink Sake before eating soba, this is referred to as soba-mae.) The restaurant's owner believes that eating soba once a day is important for good health; he is a big promoter of the benefits of soba noodles, and he wants more people to eat them. On the first and third Wednesdays of the month, he offers all-you-can-eat soba specials so that you can eat your fill of soba.Asama Oroshi Soba is the specialty of the house. Aromatic soba noodles topped with edible wild plants as well as mushrooms and grated daikon.
258 Usuda-nakamachi, Saku, Nagano 384-0301
TEL:0267-82-0281
hours:11:00~14:00 / 17:00~(lo.21:00)
Closed:The second and fourth Wednesday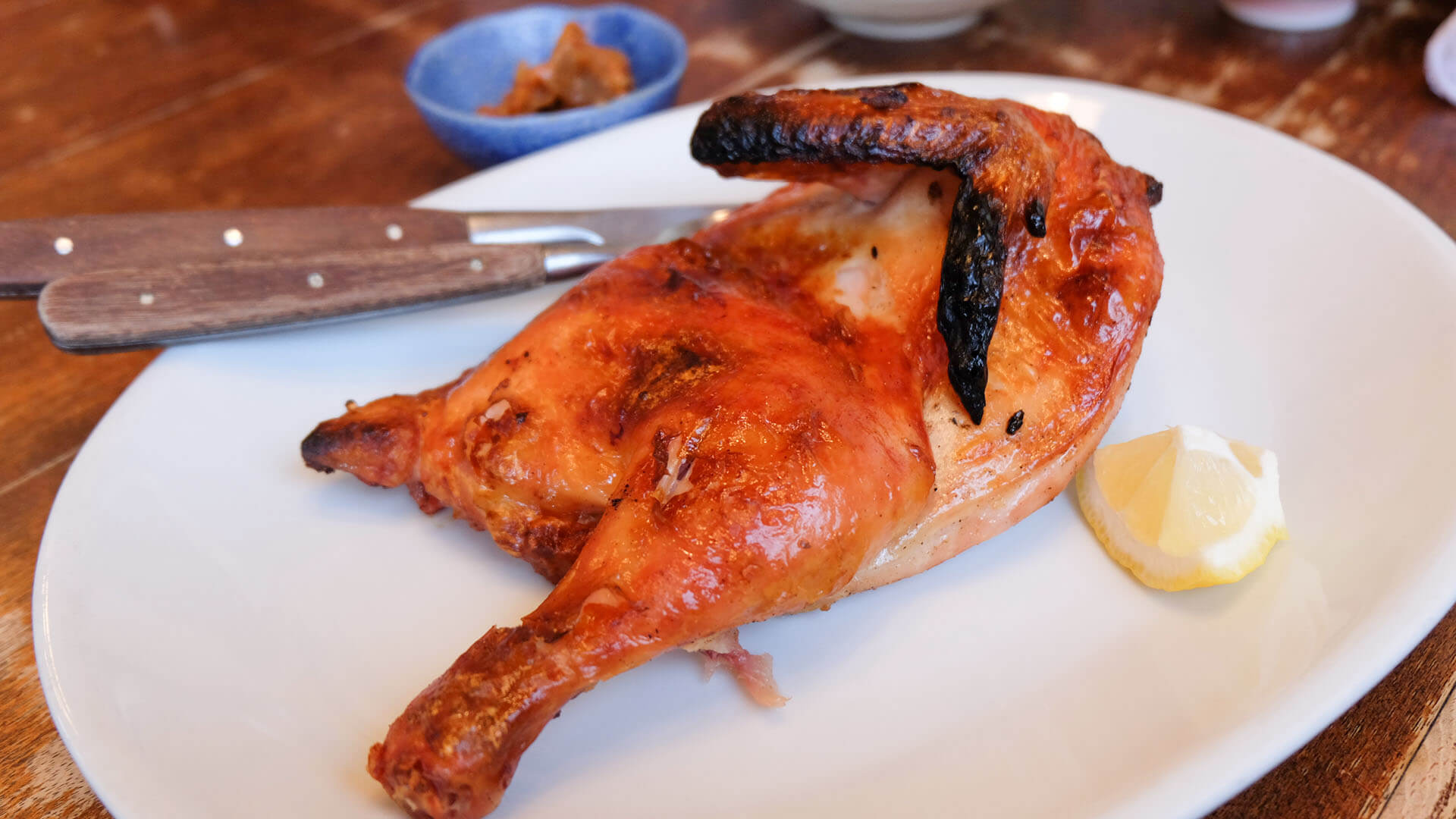 House specialty is mushiri chicken
Big Ben
Mushiri, a recipe from the Usuda area in Saku City, consists of young-chicken meat that is baked thoroughly in a unique sauce. This roast chicken dish, which got the name mushiri because people eat it enthusiastically by tearing it apart (mushiru), has been a favorite of the local people for more than half a century. To make it, you first carefully remove the fat and then bake the chicken so that it is crispy and savory on the outside but fluffy and juicy on the inside. In addition to mushiri, this restaurant also serves pizza, set meals, and a variety of other items. Segawa-style Mushiri (roast chicken) is roast chicken features crispy skin and fluffy meat. When you bite into it, the delicious juice from the meat slowly fills your mouth.
140-11 Usuda, Saku, Nagano 384-0301
TEL:0267-82-2325
hours:11:30~14:00 / 17:30~22:30
Closed:No fixed schedule for closures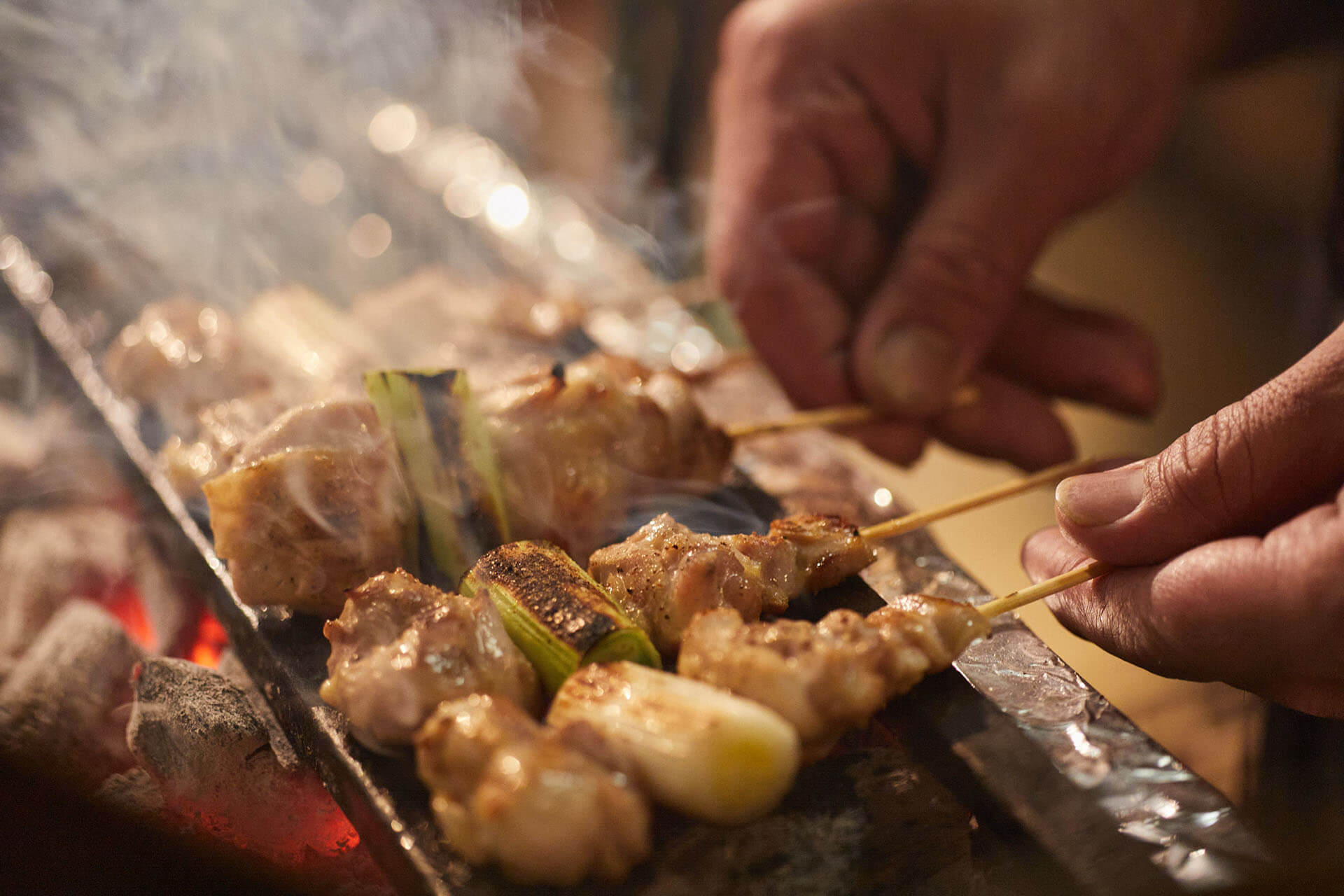 Charcoal-grilled chicken and local Sake
Rurou Sakaba Higumo
The establishment's name, Higumo, refers to a desire to light a bright light in Saku. This restaurant is a warm, friendly place where the local people get together to enjoy some genuine charcoal-grilled chicken and a wide variety of local Sakes.An izakaya where the locals get together, this is a warm, friendly place where people sit close to each other.
67-17 Usuda, Saku, Nagano 384-0301
TEL:0267-82-6788
hours:17:00~(lo.23:00)
Closed:Mondays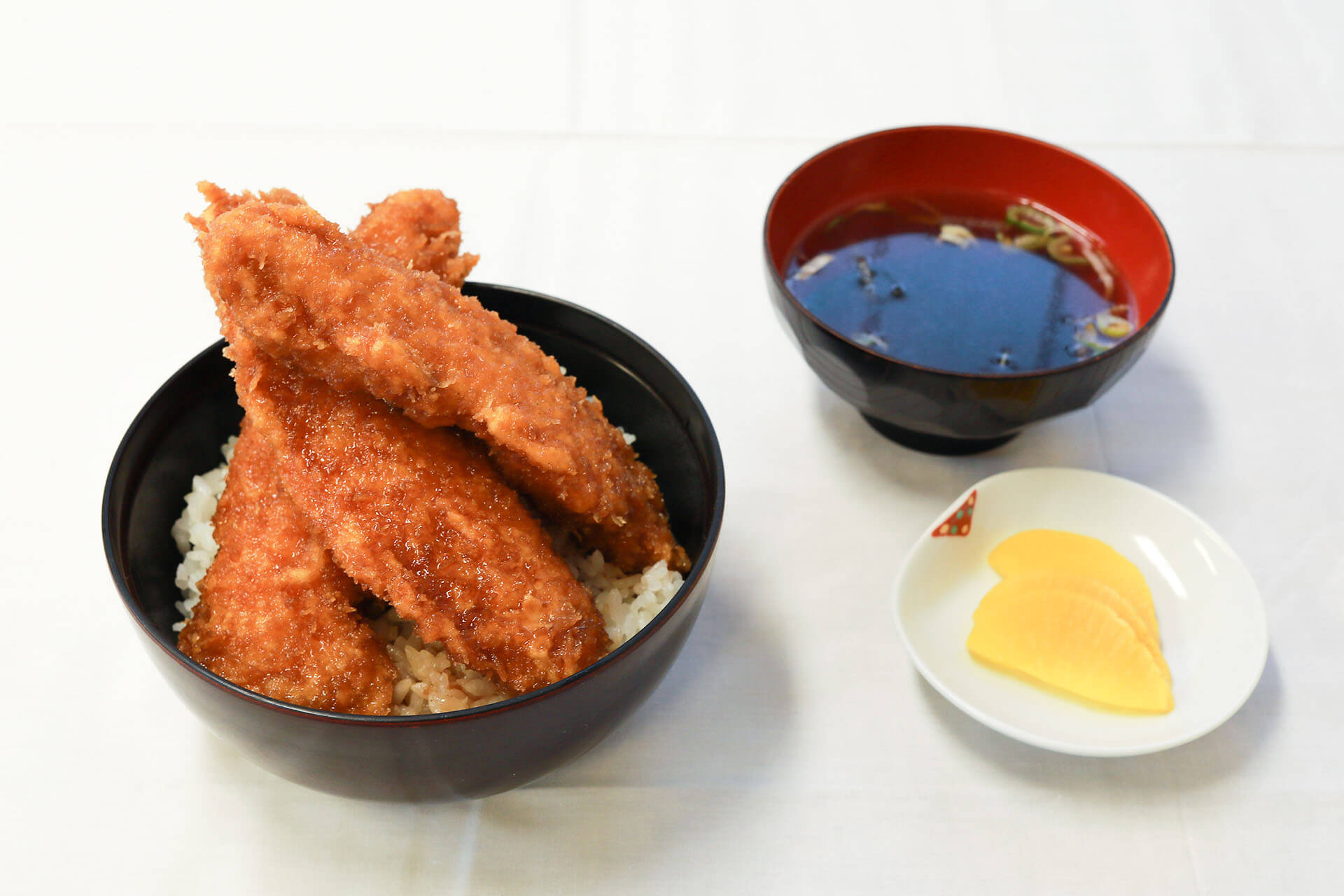 Chicken dishes and local Sakes
Torichu Shokudo
This restaurant is known for its delicious chicken dishes. Here you can enjoy chicken-breast cutlets and Mushiri as well as ramen dishes made using chicken (i.e., ramen with chicken-broth soup or with chicken cha siu). The restaurant was founded in 1924 by a chicken wholesaler who really knew chicken, and his family still runs the restaurant. The restaurant buys whole chickens and cuts them up, using the bones for ramen broth and the different meat parts for various other dishes. This restaurant's food goes really well with local Sakes.This ramen dish is a big favorite with the locals. It contains real, bite-sized chunks of chicken, and the taste of the tsugitashi-style chicken-bone broth used for the soup has not changed since the time the restaurant was founded.
91-4 Usuda, Saku, Nagano 384-0301
TEL:0267-82-2330
hours:11:30~14:00 / 17:30~21:00
Closed:Tuesdays
(Night opening hours need to be confirmed.)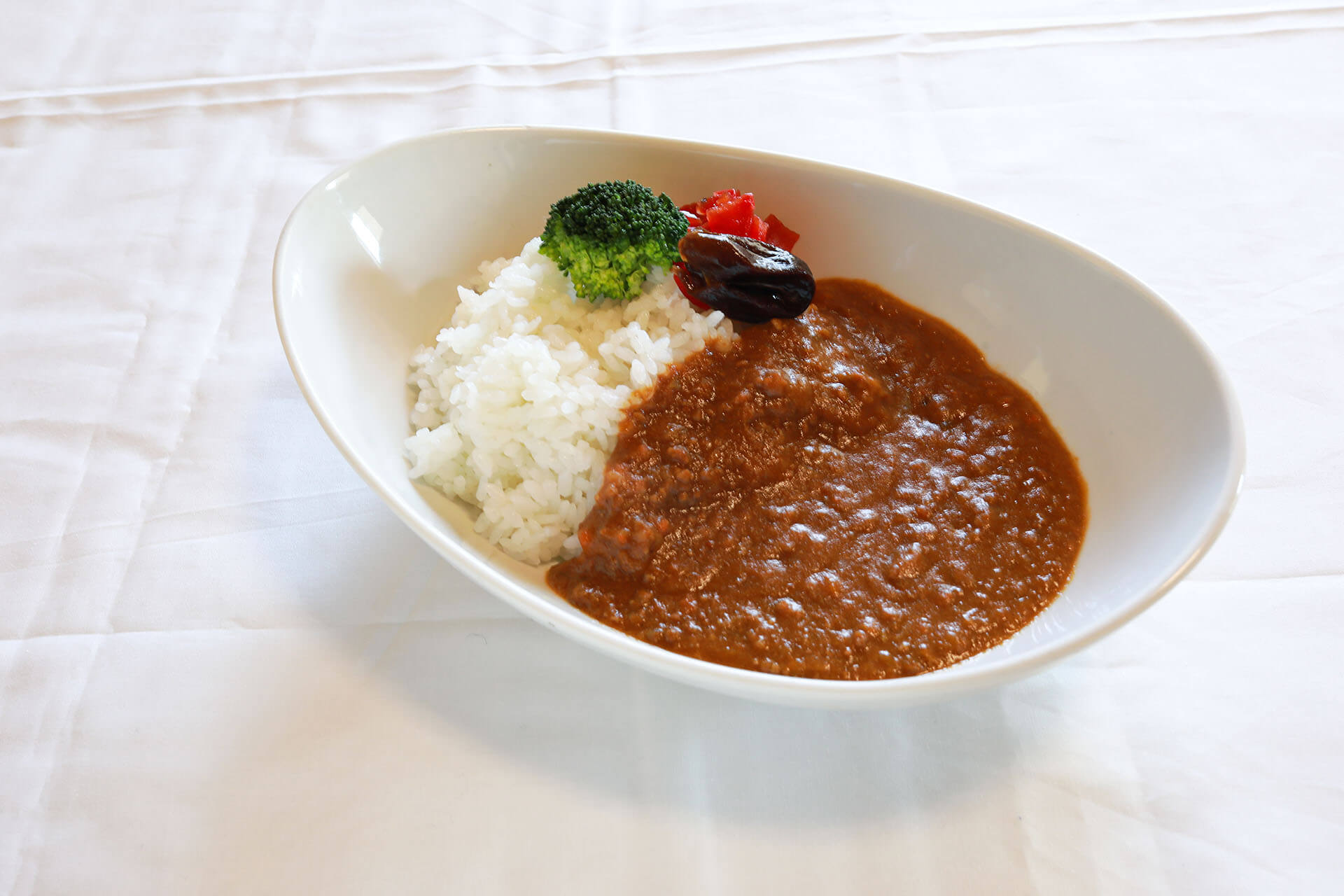 House specialty is prune curry
Wakamatsu Shokudo
In addition to old-fashioned ramen and katsudon (breaded pork cutlet on rice), this restaurant also serves a number of new dishes, since the current owner, the third generation in the family, spent time in Kanagawa Prefecture but then came back. Among the restaurant's more popular dishes are curry made with sun prunes (a local specialty of Usuda) and fluffy omelets filled with fried rice.This curry dish is made using sun prunes, which were first grown in this area. The roux is thick but not particularly hot; made using ground meat and prune paste, it has a mild sweet-and-sour flavor.
155-12 Shimogoe, Saku, Nagano 384-0414
TEL:0267-82-2443
hours:11:00~(lo.14:00) / 17:30~(lo.20:30)
Closed:Sundays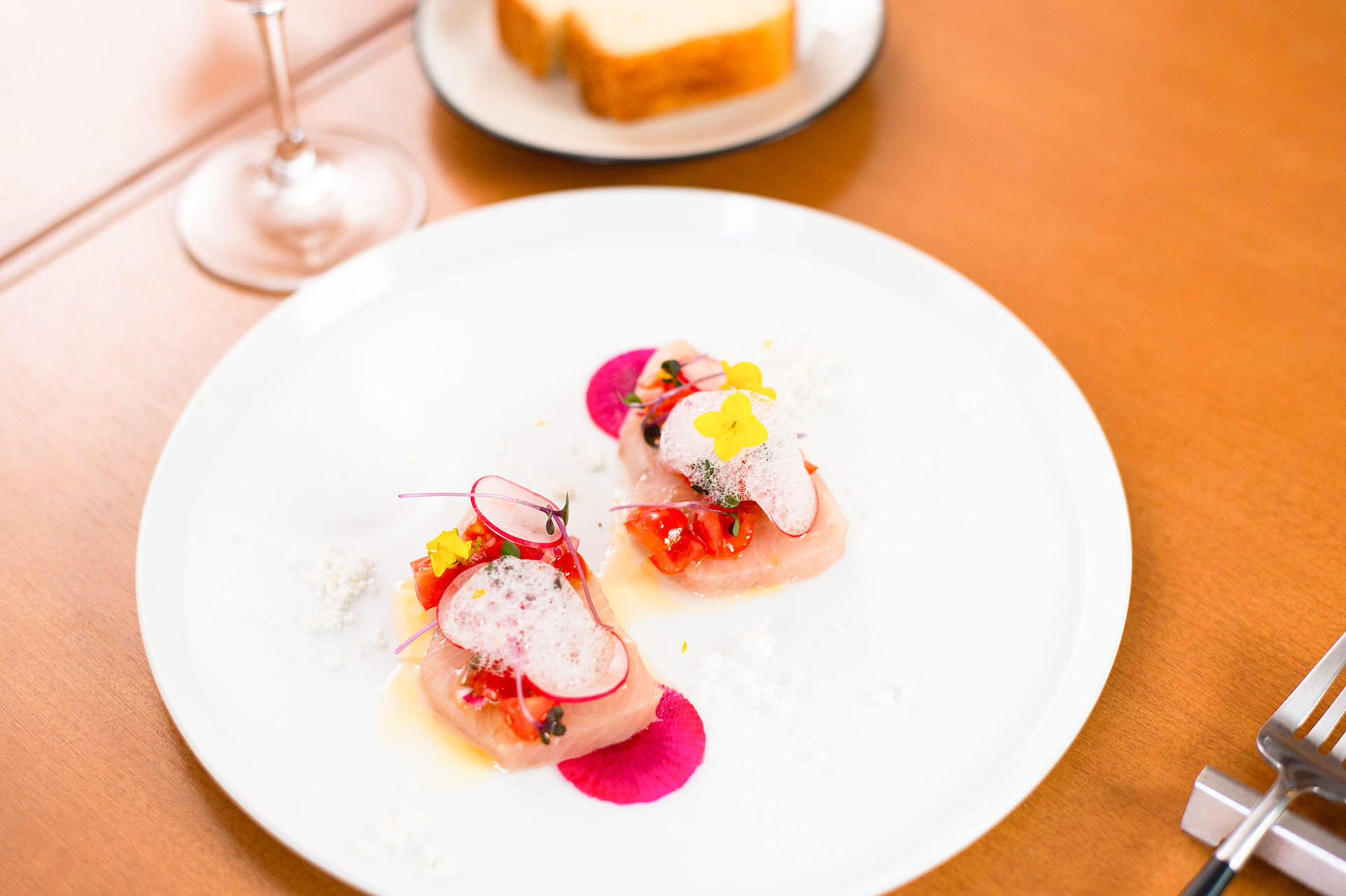 French cuisine made with local ingredients
Croissance
The owner is a big believer in farm-to-table. Each day, he decides what dishes he will make based on the ingredients that he purchased earlier in the day. The restaurant offers not just dishes made from fresh local vegetables but also local Sakes, making it a place where you can really sense the passing of the seasons in Saku.The restaurant's splendid dishes, which are a feast for the eyes, feature sauces that harmonize and bring out the best in the fresh ingredients. And the restaurant can tell you not just which wine would go with your dish, but also which Japanese Sake from Saku would go well with it, too.
Eizon No.1 2F, 10-2 Sakudairaekiminami, Saku, Nagano 385-0029
TEL:0267-88-5085
hours:11:30~(lo.14:00) / 18:00~22:00
Closed:No fixed schedule for closures.